Ever had this problem? 
You just purchased new motorcycle gear advertised as fully waterproof (not just water resistant!). You wear it out on an adventure or in your commute, confident you'll stay dry and warm. 
Fast forward 20 minutes into your rainy ride, and you're feeling like someone just threw a couple buckets on you. Your crotch is soaked, rain is pouring down your neck, and your hands are shivering. 
I've been there before: from high-altitude Colorado rains to Midwestern storms to trails through the Thai jungle. Each taught me important lessons about waterproofing and rain gear for motorcycling. To write this article, I also scoured countless YouTube videos and Reddit threads discussing wet weather gear to bring in more perspectives, experiences and climates. 
And now it's time for me to share that knowledge with you. First, I have to tell you that there is no one-size-fits-all waterproofing solution. What I will recommend for a commuter in Seattle's winter will be much different than the right gear for those tearing up mud in Southeast Asia's monsoon season. 
I'll cut to the chase quickly with a quick verdict on the best waterproofing for several different riding scenarios and climates. Then, I'll break down the waterproof motorcycle jacket options we have available, plus where they work and don't. That includes laminate jackets, overcoats, removable liners, waterproofing sprays, and even sailing gear…
Let's get into it. 
Quick Verdict: The Best Waterproofing for You
Just like an F-150 is overkill for New York City, but a SmartCar will get you run over in Texas, waterproofing is all about fitting your situation. I think there's roughly three situations.
Constant Rain Commuters and Adventurers (think Seattle, outside of summers)
Sporadic Rain, Off-Roading, and Hot Climate Riders (think tropical downpours in Florida)
Rains Twice a Year (think Arizona)
Constant Rain Commuters and Adventurers
If you live in a climate where rain is a constant companion during a portion of your riding season, or you regularly ride in rain for longer than a half hour, this is you. It's also you if you're planning an adventure in notoriously soggy areas – think Pacific Northwest or high mountain coastal riding 
The best waterproofing option is a laminated outer shell waterproof motorcycle jacket. 
It's crucial to find one that not only keeps water out but also offers proper ventilation and cooling when it's not raining. Look for jackets with numerous water-sealed zip vents, and consider investing in Gore-Tex Pro technology for the best performance.
My top recommendation is the Klim Badlands, with the runner up being the Alpinestars Andes v3.  
Sporadic Rain, Off-Roading, and Hot Climates
For those who face sporadic rainstorms, ride off-road in rough conditions, or only need to deal with 20-30 minutes of rain at most – picture Midwest, South, or jungle conditions with sudden but short rainstorms – you have some flexibility in your waterproofing choices. 
The best waterproofing option is an overcoat or removable waterproof liner. 
These will cost far less than a laminated motorcycle jacket, and allow you to flow a lot more air when it's not raining. A laminated waterproof jacket might be overkill for you, not to mention too hot. 
My top recommendation is the SCOTT Sports Ergonomic Pro jacket with the runner up being the Tour Master Shield Two Piece Rain Suit. 
Rains Twice a Year
First of all, I wonder why you're reading this article at all! But here you are, so I will say if you're only facing rain a few times a year for very short periods (less than 30 minutes) even a waterproof layer might be unnecessary. 
The best waterproofing option for you could be waterproofing a textile jacket that's already water-resistant or "waterproof" with some products I'll cover below. This is cheaper than buying separate waterproofing gear. 
My top recommendations are the Muc Off Rain Shield spray and Nikwax TX.Direct Wash-In Waterproofing.
What to Look for in Waterproof Motorcycle Gear?
As you may have noticed, "waterproof" unfortunately doesn't mean much in the motorcycle gear world. But instead of bashing brands and capitalism for not providing what we the people need, let's take a step back and look at waterproofing. 
If you just want to be completely waterproof on your bike, rig up a couple thick plastic trash bags with Gorilla tape all over your body. You're set. 
But you're scratching your head… you KNOW this won't work. Because trash bags aren't breathable AT ALL, and so you'll end up wet for another reason: you're swimming in your own sweat. 
Congratulations, you've built a boxer's sauna suit. 
Waterproofing is all about striking a delicate balance between breathability and waterproofing. You want air to travel in and out, but you want moisture to only travel out. Now you see the difficulty with designing this gear?
But motorcycling makes the problem even worse. And the reason why is also why you cannot wear a normal rain jacket on a motorcycle. That reason is PRESSURE. 
Waterproof membranes are rated to resist a certain amount of water (grams) over a space (meters squared) under a certain pressure. This is why your snowsuit when you're out playing in the snow gets wet at the butt and knees first – because the pressure is forcing the moisture through the membrane.  
A normal rain jacket might keep you perfectly dry during a half hour walking in moderate rain. That same rain jacket might leak profusely once that same moderate rain is hitting you at 60 mph while you ride. The increased pressure of rain and moisture while riding a motorcycle means more waterproofing is needed. Unfortunately, this also decreases breathability.
This is why finding waterproof motorcycle gear is so tough – it's not about MAX WATERPROOFING, it's about the right waterproofing for you. 
This is why you need to read real reviews, search Reddit, or just read below (since I already did all that) to find waterproof gear. There are no numbers or price tags that indicate the right waterproofing for you (except the almighty Gore-Tex Pro label).
However, there are a few key features that you should look for in all waterproof motorcycle gear. And they're notably lacking in most normal waterproof jackets. 
Key Features for Waterproof Motorcycle Jackets
Waterproof motorcycle jackets – whether laminate, under or over garments – should have a few features to seal out the water. 
Adjustability – an adjustable collar, cuffs, and waist (ideally with elastic) will help to keep water from entering these areas. Just like a wall is no wall at all if you can just walk around it, a great waterproof membrane means nothing if water can just go through an opening. 
Fully Tape-Sealed Seams and Zippers – Seam taping is an absolute must for waterproofing. Sewing seams involves putting needle holes in waterproof fabric, which water loves to jump through. Tape sealing (or seam sealing) involves heat-sealing waterproof tape over seams and all their holes, keeping seams leak-free. You can see the tape as a slight bump over all seams – usually on the inside of the jacket but sometimes outside as well. Zippers are slightly different, but usually you'll see a tight plastic covering over the front of the zipper. 
Ventilation – Finally we have ventilation. As I said earlier about waterproofing, it's in constant trade off with breathability. Especially if you're buying a laminate jacket that's a one-and-done garment holding your armor and abrasion protection, you should look for a lot of vents. Opening those when it's not raining will ensure you're kept cool underneath. 
Recommended Laminated Jackets for Constant Rain
Okay, so you're a commuter in Seattle or Portland? First of all, I'm sorry you have to go through that. But on the bright side, you're about to get an awesome jacket.
What you need is a full-on laminated waterproof jacket like the Klim Badlands Pro (Amazon, Revzilla) or the Alpinestars Andes v3 (Amazon, Revzilla).
I know the Badlands is expensive. However, it's one of the cheapest options with Gore-Tex Pro, which is the best waterproofing money can buy on a motorcycle jacket. That Gore-Tex Pro shell has three layers to lock out moisture without impairing breathability. That along with ideally-placed vents on the arms, back, and chest mean this jacket flows air like no other as well. 
The Klim Badlands also includes D30 CE Level 2 protectors in the elbows, shoulders, AND back which is easily $150 of value alone. Those plus chest protector, outside 630D ripstop fabric and ceramic Superfabric on the arms contribute to this jacket's CE AA rating, meaning it's good for slides up to highway speeds. 
An astounding 14 pockets and glove-friendly zipper pulls at the cuffs make this jacket incredibly practical as well. 
Buy the Klim Badlands and never worry about rain and wet conditions again. Even in five years. Because Gore-Tex guarantees every product with their name on it, they'll write you a check if this product ever leaks. That's something no other waterproof material maker will give you. 
I understand in the Badlands is out of your budget. If you value staying dry, it's worth every penny. If you want to take your chances, check out the Klim Carlsbad (Amazon, Revzilla) as well. It's still Gore-Tex, though not the Pro version. 
Sick of hearing about Gore-Tex? Check out the Alpinestars Andes v3 Jacket – it's a budget-level waterproof adventure jacket using Alpinestars Drystar waterproofing. 
The Alpinestars Drystar waterproofing in this jacket may not be up to Gore-Tex levels (or money-back guarantee) but it can handle a decent downpour according to riders and reviewers. There are less vents than the Badlands – just two at the chest and two at the back – but you do get tons of pockets and adjusters as you'd expect in any adventure or touring jacket. 
I've heard this jacket mentioned all over articles, YouTube and Reddit as a great option for commuters and adventure riders in rainy climates. At a great price too. 
Heavily waterproofed jackets, even with vents, are not great options when it's hot and dry. This is simply because they don't flow air as well as say a mesh jacket. How could they! 
So now we're on to the next option, for those of you who face heat and sun more often than rain. 
PRO TIP: One last note on you rain lovers… check out sailing gear. I saw this mentioned by more than a few motorcyclists as a great hack to get high-quality overcoats for heavy rain. Sailors deal with similar conditions – obviously very wet – plus high winds. So solutions for them might just work for you. Check out this buyer's guide. 
Removable Rain Gear for Sporadic Rain
Back on the beaches of Thailand… you never know when a thunderstorm is going to hit and wash out your relaxing coastal ride. But a laminated adventure jacket in 95 degree heat? I'll make my own storm with the sweat that'll be pumping out of my pores. 
What I need is a liner – something I can wear when I need it, and toss under the seat when I don't. 
Liners come in two varieties: ones you wear under your motorcycle jacket, and those you wear over. 
Waterproof Liners Worn Under Jackets
Lots of motorcycle jackets these days include waterproof underliners. 
These are mostly complete junk. 
For instance, I wore a Sedici Marco Mesh WP Jacket while riding along the American Gulf Coast in the spring. While the liner could handle riding through one sprinkler, the seams about burst when I went through light rain or even fog. Even worse, it was hot and sticky inside while my jacket was heavy and dripping on the outside. 
Oh, and I forgot to mention: I was already wet underneath by the time I got the liner on, because putting one of these on means 1. Stopping the bike 2. Getting out the liner 3. Taking off your jacket 4. Putting on the liner 5. Putting the jacket on over the liner 6. Securing the 462782 snaps and velcros required to attach the liner to the sleeves, collar, and waist of the jacket. 
By the time you've done all that in a surprise downpour, you're already soaked. 
Waterproof liners have evolved into one of those things that are expected in new jackets, so manufacturers throw them in just to check a box. Unfortunately, the quality varies widely from jacket to jacket. 
There has to be another way…
Waterproof Liners Worn Over Jackets
Much more reliable are waterproof liners worn over jackets. With these, your suit underneath doesn't get soggy and heavy, and they're much easier to throw over if you're caught in the rain. 
You might be thinking, "Oh great, I'll grab my regular rain jacket!" – but no, go back to the What to Look for in Waterproof Motorcycle Gear? section of this post. 
Beyond the general need for a much stronger waterproofing for motorcycle gear, you also want to tie up a few more loose ends. For one, tight fitting is better: otherwise your rain jacket will flap around "like a thousand bats attacking you at once" as one redditor put it. You'll also want to look for elastic at the waist, cuffs, and neck – adjustable is better – to seal out moisture. 
Thumb and waist or belt loops are great as well, to keep wind from causing the sleeves or waist to ride up and expose you. 
Trust me, these may sound like little things now; but water going up by your wrists, at your waist, or down your neck… those are more annoying and distracting than just being soaked through your whole body. I know because I've experienced both. 
So I went searching for the best over-wear waterproofing for motorcyclists. 
I searched, and I searched, and I searched…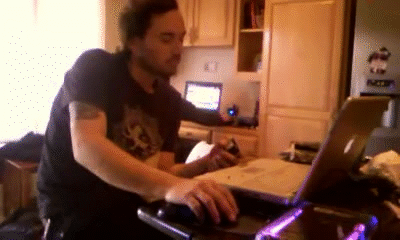 There is a LOT of bad "waterproof" motorcycle gear out there. You can't trust the manufacturers, you can't trust Amazon's "Best Sellers", you can't trust Revzilla, and you can't even trust the overall reviews! I had to dig down into the bowels of the 1-star angry netizens to find nuggets of truth about this gear. 
Here's what I found. 
The popular stuff on Amazon – like suits from Nelson Rigg (a best seller) and HWK – are leakers. They're good for a sprinkle, not for anything a normal person would call rain. And that's on the FIRST use. By the second use, you've probably torn at least three seams. 
I was shocked to see Nelson Rigg suits are also on Revzilla. I found similar reviews there saying zipper stitching and seam tears appeared after as little as one or two wears. 
Everyone's favorite YouTube gear reviewer RyanF9 recommended Frogg Toggs – and despite looking like you're wearing a cheap hotel's laundry bag, I would usually bow to Ryan's infinite wisdom. 
But I didn't see him test the Frogg Toggs at speed. He showed how they're waterproof on a walk… not on a highway. And that material just doesn't look like it can keep water out when it's coming in at 60 mph. Plus, actual buyers say the cut of Frogg Toggs doesn't work in your average riding position – there's no stretch in the shoulders or arms. 
So I kept searching…
And eventually I saw the light. 
Decent: Tour Master Shield Two Piece Rain Suit
First came the Tour Master Shield Two Piece Rain Suit. With both pants and jacket designed to work in harmony, this suit stuck out for its many positive reviews and notable lack of 1-star screamfests about shoddy quality and leaky waterproofing. 
This suit has everything you need: a zipper that's totally covered, taped seams, adjustable collar, elastic cuffs with velcro adjusters, and elastic waists on the jacket and pants. It even comes in a hi-viz option for those foggy days. 
The only things missing? Thumb loops and something to hold the waist down. 
PRO TIP: Wear the pants up high, like Grandpa during the Great Depression. Many commenters complain about long rain pants because they aren't wearing them high. High waist means less chance of water going in at your waist. 
And then it got better…
Best: SCOTT Sports Ergonomic Pro Jacket
Willing to spend a bit more for zero compromises on your rain gear wishlist? Get an office chair and… wait, wrong post. Despite the strange name, this jacket takes the cake for best waterproof overcoat for motorcycling. 
I found this one through a great YouTuber (Man Cave Moto) who raved about this jacket for a couple reasons: 
Stretch fabric throughout means it's not flapping around on you
It seals at every opening with elastic cuffs, elastic waist, and shock cord at the collar
It has thumb loops and a waist strap to keep the sleeves and waist from riding up while you're, well, riding.
The price tag is higher than a cheap jacket from Walmart, yes. It's also actually waterproof while you're riding, unlike anything else you'll find on the web! 
Waterproofing an Existing Motorcycle Jacket
I don't recommend this to anyone, but if you're only facing rain a few times a year and just need a quick, cheap patch to keep you from pruning up, this could work.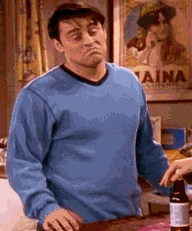 The two products I hear recommended over and over again are Muc Off Rain Shield (a spray) and Nikwax TX.Direct Wash-In Waterproofing (a liquid you toss in the washing machine with your jacket). These are decent ways to revive a once waterproof jacket that's losing strength. And honestly, we should probably put Nikwax in every time we wash our motorcycle jackets just to keep the DWR water repellent coating fresh. 
FAQs
Can I wear a leather jacket in the rain? 
I wouldn't recommend wearing a leather jacket in the rain. Leather tends to soak up water, even when it's coated and conditioned to be waterproof. And leather that's frequently wet usually loses its magic, getting brittle and weak over time. Not good for looks, comfort, or safety. 
Is waterproof spray or wash better?
Both options have their benefits. Waterproof sprays like Muc Off will coat the outer layer, while washes like Nikwax can penetrate the membrane. Using both can provide optimal waterproofing results.
What are the disadvantages of waterproofing?
Some disadvantages of waterproofing include reduced breathability, added weight or bulkiness, and the need for regular maintenance to maintain effectiveness.
Is waterproof spray permanent?
No, waterproof spray is not permanent. It typically wears off over time and with regular use. It is essential to reapply the spray periodically according to the manufacturer's instructions to maintain its waterproofing properties.
Latest posts by Derrick Saunders
(see all)