I'm lucky I haven't witnessed any truly bad motorcycle crashes. 
Once, however, I was close. 
One time, a friend of mine taking a tight mountain turn slid out on a patch of gravel. His bike went flying into a ditch in the jungle, and he went careening after it. 
He was wearing a helmet, and thankfully also a jacket and gloves. 
When we left that morning, however, he almost didn't wear that jacket. 
You see, he didn't own a jacket. However, I had an extra one that I pressed him to wear. He resisted because, to be fair, he looked ridiculous in it. He finally relented when I gave him another light jacket to wear over it. 
Without that armor suit, he would have scraped up his entire left arm and picked up some nasty gunk from a road heavily trafficked by trucks carrying everything from buffalo to fertilizer (and one of those trucks almost fell on us five minutes after my buddy crashed – no joke). 
Even though he was wearing a weird-looking armor suit, my friend learned a valuable lesson that day: any jacket is better than none. While I know you don't want to look like Robocop; you also don't want to drop $500 on a fashion leather jacket that slides off like a banana peel as soon as you hit the pavement. 
So here's how to tell the gems from the turds in the motorcycle jacket world. 
First, I'm going to give you an overview of all the different styles and materials used in motorcycle jackets. Then, I'll go over how to evaluate protection and comfort so you find the right motorcycle jacket for you. One that will keep your skin safe, and one that you'll love to wear every time you saddle up. 
Let's get into it. 
Types and Materials of Motorcycle Jackets
Manufacturers love to lure you in with all sorts of fancy material names: Kevlar, Aramid, Cordura, Full Grain Leather, Luxurious Sheepskin. I bet there's an Adamantium jacket out there somewhere too. 
All you really need to know is there are two main types of jackets: Leather and textile. These fit all kinds of styles, which I'll get in to below. 
Leather Motorcycle Jackets: Pros and Cons
Leather is the classic. Leather is known for durability – just peep your Grandpa's ancient riding jacket. It's also known for protection – most MotoGP racers trust leather when they're screaming down the track at 200mph. 
Leather also tends to form to fit a rider's body once broken in, providing a custom fit that's not only more comfortable, but safer. 
Leather provides nigh-unparallel abrasion resistance which is exactly what you want if any part of your upper body touches pavement at speed. However, not all leather is made equal. Most fashion leather jackets are too thin (not to mention poorly constructed) for motorcycle usage – more on that later. 
However, leather can fall short on weatherproofing and in hot climates. Leather doesn't breathe much, and while it's water resistant leather won't naturally repel a rainstorm coming down on you. And once it gets wet, it can be a mess to dry it and return it to its former glory. 
Textile Motorcycle Jackets: Pros and Cons
Get ready for more buzzwords. 
Textile jackets are often made of nylon, polyester, or some kind of composite fiber, like Cordura or Kevlar, which provides high abrasion resistance. Where textile jackets shine is in versatility, breathability and cost. 
Offroad and adventuring jackets are often made of various textile composites because they're lighter, more breathable, and easy to mix and match with other layers than leather. 
For the MacGyver rider crossing the Sahara, a textile jacket with a million pockets is a no-brainer. 
Textile jackets can also offer much better waterproofing than leather, with additives like GoreTex keeping you high and dry. I swear you could go scuba diving in some of these jackets and pop up to the surface bone dry. The waterproofing these days gets the job done. 
But here's the thing: a jacket's material alone doesn't necessarily make it safe. That's where armor padding comes in. 
Motorcycle Jacket Armor: Materials and Safety Ratings
Thankfully for us, evaluating motorcycle jacket armor is simple: Look for CE ratings. 
CE stands for "Conformité Européene," which is the fancy French way of saying "European conformity." That means CE-rated armor is certified to meet European safety standards, which are some of the strictest in the world (just look at ECE vs Snell). 
This means that if you see a jacket with CE-rated armor, you can rest assured that it's been tested and certified to provide a certain level of protection.
BUT! And there is always a but… Not all CE armor is created equal. 
Some will only save you in an around town slide out, and give out when you hit the track. So you need to know what you're dealing with. 
And that's why I'm here. 
Now I know the last thing you want to be doing right now is reading safety codes, but please allow me to bore you for a minute. Your skin and bones will thank me later. 
CE Armor comes in Level 1 and Level 2.
CE Level 1 is the first level of protection. Passing Level 1 means the maximum amount of force that can be passed through on impact to you, the rider, must be below 18 kN (with no single test going over 24 kN). Now 18 kN is around 4,000 lbs of force. 
Unless you go straight into a wall, you're not likely going to hit that kind of force. That's why most elbow, shoulder, and knee padding is CE Level 1 rated. 
However, it only takes around 3 kN to break your back, so do you want to take your chances?
CE Level 2 gives you a bit more protection, limiting that transmitted force to a maximum of 9 kN (with no single test going over 12 kN). 9 kN is around 2,000 lbs of force. 
For back protectors, CE Level 2 is a better choice. You don't want to risk your spine. 
Many jackets (even very expensive ones) will come without a back protector included – just a pocket for one. While this might seem annoying, it allows you to choose the back protector you want. I recommend trying jackets on with back protectors slid in for a more realistic size and fit test. 
Motorcycle Jacket Styles
Now that you've mastered the materials in motorcycle jackets and their armor, it's time to look at styles. 
Style is not just about looks – it's about comfort, protection, cost and not making a fool of yourself. 
So when you're looking around for jackets, you'll probably find these styles referenced:
Adventure or Touring: These jackets are decked out to the nines, often come in bright colorways, and might make you look like a nuclear power plant technician or Special Forces commando. However, they fit adventure and touring motorcycles perfectly. These jackets are designed to be versatile, with features like waterproof or breathable membranes, removable liners, and multiple pockets for storage. They're also often made from durable materials like nylon or Gore-Tex, which can withstand the rigors of adventure riding. Adventure and Touring jackets typically have a more relaxed fit, making them comfortable for long hours on the road. 
Cruiser or Cafe: Classic, vintage, retro and cool, a cruiser or cafe jacket will almost always be in leather (or canvas, if you're too rebellious for even leather). Look for full grain or top grain genuine leather (cow or sheep) or waxed cotton. They're typically designed to be form-fitting, with a slim cut that accentuates the rider's silhouette. Cruiser jackets often have fewer pockets and less ventilation than other types of jackets (especially adventure and touring jackets), but they make up for it with their style and craftsmanship. These are head turners. 
Sport, Track, or Racing: For the hardcore (or very safety conscious) riders only. These jackets sacrifice style and comfort on the altar of safety. Designed for high-speed riding and slide outs, they're often made of perforated leather with lots of CE-rated armor and metal slide points. That also means you'll heat up in there and you will feel the snug fit. As a casual commuter, you'll probably hate this kind of jacket. As a sport rider, you'll need it. 
Street: If you commute on your motorcycle, a basic street jacket will probably be the right choice for you. What you get will probably be a watered-down mix of the previous three categories: decent protection, nice style, and still functional for everyday riding. It's easy to pick up a crappy excuse for a jacket in this category, so make sure to test seams and ensure you've got the right fit. Some nice-to-haves include waterproof liners that zip in, reflective detailing for visibility in traffic, and multiple (waterproofed!) pockets. There are a million and one street jackets, so you'll find one you like. 
Offroad: Playing in the dirt means different rules when it comes to jackets. You're more worried about rocks and branches than abrasion resistance, so you'll want to go heavy on the armor. You'll also heat up a LOT (trust me) so you'll want a textile jacket with lots of mesh panels to let the air flow right through. You can even ditch the jacket altogether and go with an armor suit that you can throw a loose-fitting off-road jersey over. Good enough for enduro and trial competitors, good enough for me. 
Womens: You might find all of the above styles also in women's cuts, which are shaped to fit the hourglass figure many ladies are blessed with! 
Alright, now that you have the lay of the land… let me deliver the real meat of this post: All the questions you should ask when choosing a motorcycle jacket. 
How to Choose a Motorcycle Jacket: The Key Questions
After you read this checklist, you'll be ready to hit Revzilla or your local motorcycle shop to pick up your perfect jacket like Jiro picks up sashimi tuna. 
That's my promise to you. These are all the questions you need to ask, in three categories: 
Safety and Protection
Comfort and Fit
Looks and Practicality
First up is the most important. 
Safety and Protection
If you're not prioritizing safety when looking for a motorcycle jacket, save yourself the cash and just wear a t-shirt when you ride. Safety is your #1 priority. 
But safety is not easy to judge! That's why I made this checklist for you; so you can find the safest motorcycle jacket for you. 
And importantly, you can skip reading about EN 13595, EN 17092, EN 1621-1, and all the other PPE and CE ratings that made me want to gouge my eyes out. I've done that work for you!
Look at the safety labels
Inside a jacket you'll find a label and/or an information booklet mentioning a CE testing level and a Class. 
CE testing comes in three flavors: 
CE Tested: The jacket was tested in house by its maker. If it's an off-brand, maybe they threw some tomatoes at it and called it a day. If it's a name-brand, you're probably good. 
CE Certified: Samples of the jacket were tested in a certified CE testing facility. But this might miss some weak seams. Still, we're getting warmer…
CE Approved: Multiple parts of the jacket were tested in a certified CE testing facility, meaning seams and other bits that are only part of the final, finished product.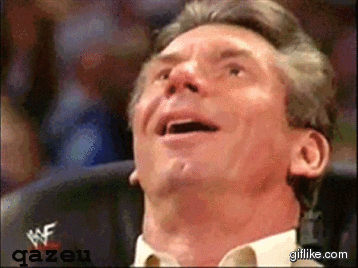 A CE Approved jacket was tested to withstand abrasion, impact, and seam strength: the whole shebang. But there's more!
You'll also see a Class like A, AA, AAA, B, or C (Rev'It). 
Class A jackets were tested for both impact and abrasion resistance. The more A's, the better, just like the baseball team. AAA will come on one piece race suits, while A might come on a nice touring jacket. 
Class B jackets were tested for just abrasion resistance. They will save your skin up to the point of a Class A jacket, but they don't offer impact protection. That means you should slide in some shoulder and elbow armor as well as a back protector to give your bones a break. You can also pop on a Class CO or CU armor suit underneath a Class B jacket for more impact protection. 
Class C jackets aren't really jackets at all, but armor suits. They are designed to absorb impact and not to provide abrasion resistance. Class CO means "overgarment" and Class CU means "undergarment", referring to whether they are meant to go over or under a Class A or B jacket. 
Okay! The boring (but important) stuff is over. Still with me? 
On to materials. 
Is the material strong and durable? 
While the safety label should tell you everything you need to know about the material, sometimes you just can't find that label – especially when shopping online. 
So we need to look at the material itself. Here are a few rules of thumb. 
If you're looking at textile jackets, like an adventure jacket, you'll want to see terms like Kevlar, Cordura, or Dyneema – they sound space-aged, and they are. Each of these materials was meticulously concocted by mad scientists in underground bunkers in order to save your life.  
Okay I'm not 100% on the bunker part, but they are skin- and life-saving materials that are also lightweight and often waterproof coated or decked out in GoreTex. Who said motorcycling had to be tough and wet? 
If you're checking out leather jackets, make sure you're not at the department store. Fashion leather is not protective! A good leather jacket for motorcycling will be at least 1.2mm or 3oz thick. Nothing in Macy's will come close to that. Serious racing suits will go to 1.4mm or 3.5oz, and you'll want that extra half ounce if you go rolling down the track. 
Avoid faux leather and split leather like the plague. It won't separate your skin from the road when it matters. You want full grain or top grain cowhide or sheepskin on that baby! Kangaroo leather, weirdly enough, is the gold standard. You might even see deer or stingray(!) leather which are up there with Kangaroo!
But the best materials won't do you any good without strong seams: so that's what we're on to next. 
Are the seams double or triple stitched? 
When you have a jacket in your hands, look at the stitching. A single line of stitching on critical areas over the arms and shoulders may not keep the jacket together in a crash. 
You want to see double or triple-stitched seams as much as possible. Otherwise, the jacket could pull apart in a crash, rendering all your fancy abrasion resistance completely useless. 
This is where fashion jackets utterly fail. 
Does the jacket include armor or armor pockets? 
If the material of your jacket is your second skin, the armor inside it is your second skeleton. 
Do you want to put your first skeleton to the test on the road, or would you rather a couple $50 pieces of plastic provide insurance for it? 
Many jackets will lack armor, and that's okay – as long as they have armor pockets. Look for mesh pockets in the elbows, shoulders, back and even chest areas. Buy CE-approved armor from a brand like Alpinestars or D3O to put in those slots. 
Does the jacket fit me well? 
Hey, we're not at the comfort section yet!
Too bad, fit is just as important for safety as it is for comfort. 
You want a motorcycle jacket to fit snug, but not tight. Only you know what that feels like. Having trouble taking a full breath in the jacket? Too tight. The cuffs aren't reaching your wrists or the back doesn't go all the way to your waist? Too small. You can fit another hand into the sleeves? Too big. 
You'll have to try out jackets for yourself, but when you do, make sure you're testing them in the position you ride in. You don't ride standing up in a dressing room. You might ride curled up on your sportbike, or with your hands up high on your ape hangers. Test the fit of your jacket while you mimic the position you ride in. 
Bonuses here are adjustable cuffs and waistbands as well as belt loops. While you shouldn't rely on adjusters to get a good fit, they can help you adapt a jacket that's almost right, or fit another warm jacket underneath when it's cold. 
Belt loops are also a nice addition, allowing you to lock your jacket down to your belt so it won't ride up on you in a crash. 
Is the jacket visible? 
I know some of you have your finger on the buy button for a Schott Perfecto right now, and I don't blame you. It's an awesome jacket that will have heads turning all the way down the block. 
However, in a Perfecto at night, you're about as visible as a bat. 
And visibility is half the battle when it comes to motorcycle safety, especially in urban areas. 
Look for jackets that come in bright colorways, or failing that, look for reflective piping. Jacket makers often sneak this in to fashionable jackets to help you stand out at night, without ruining the look. Take this Harley jacket with reflective piping for example. 
That's safety and protection covered. Now let's look at comfort and fit. 
Comfort and Fit
Safety is the meat of your checklist. Comfort is the potatoes – necessary, but not when you're sacrificing safety. 
Here's what you need to ask yourself: 
Does the jacket fit comfortably? 
A comfortable jacket will flex to fit the riding position you like to be in. You should also look out for any pressure points – sometimes badly-made armor will press up against your arms. That might seem like a minor thing in the store… but out on the road, it will be a major annoyance. 
I've literally thrown out jackets over integrated elbow armor that rubbed against my arms. Trust me, it's worth it to pick the right jacket the first time. 
Some jackets will come with pre-curved sleeves and stretch panels. Again these might seem unnecessary when you're trying on the jacket, but they will save you a lot of fatigue out on the road. 
Does the jacket match the climate you ride in? 
If you live in tropical paradise, maybe a thick leather jacket isn't the best idea. If you live in Canada, do yourself a favor and don't get a mesh jacket. 
If you want a jacket that can flex to let you ride the snowcaps of the Andes and the deserts of Chile, that exists too. Look for jackets with zip-in liners, or adjusters on the cuffs and waist to allow you to fit a warm jacket underneath your motorcycle jacket. 
Rain is another big consideration. You've either been caught in it before, or you'll be caught in it eventually – there is no escaping the downpour. Some jackets come with GoreTex or other waterproofing on the outside, or a drop-liner or zip-in rain shell on the inside. If you will ride in a rainy climate, pick the right option for you to keep yourself dry. 
When you're wet and cold, your lack of comfort becomes a safety issue. Don't let yourself get to that point! 
If you live in a warm climate, you'll want to look for mesh jackets or at least jackets with many vents. I own a jacket with zippers down both arms that start just below the armpit. Each arm has two zippers, so I can open the entire arm or just a portion of it. That was a lifesaver as I rode across Arizona in July. It was over 100 degrees before 8am…
That's all we have for comfort. On to the final piece of the puzzle: looks and practicality. 
Looks and Practicality
Once you have safety and comfort figured out, you'll want to consider looks and practicality. 
If you're like me, you know what you like when you see it. So I'm not going to lecture you on style. 
What I will say is if you feel good in your jacket, you'll wear it. And if you don't, you won't. And if you don't wear your jacket, there's no way it can help you in a crash. So pick something you'll like to wear when you're out riding. 
On practicality, make sure your jacket has the little bells and whistles you want and need out on the road or trail. 
Pockets are a big one – lots of adventure jackets will come with (waterproof!) pockets for everything from your phone to your hydration bladder to your coffeemaker (okay maybe not that). Some leather jackets will give you a crappy sock you can barely fit your hands into. Pick what works for you. 
You should also consider how easy it is to take your jacket on and off. Especially if you're commuting in this piece of kit, you want it to be easy to work with. If it's not, you might hate wearing it; loop back to my earlier point about feeling good in your jacket. 
Finally, consider what it will take to care for this jacket. Most textile jackets are pretty maintenance-free. Clean it when it starts to smell, keep it dry, basic things your mother hammered into you when you were five. Leather jackets might be a bit more fussy – you'll want to keep them as dry as you can or the leather might age and crack. If it does, some leather conditioner could do the trick. 
Price
Oh I didn't talk about price? 
There's a good reason for that. You get what you pay for. 
You can spend $100 on a crappy jacket and $20,000 on hospital bills. 
Or you can spend $400 on a great jacket and walk away from a nasty wipeout. 
Your decision. However, if you want to know you're getting great value for money, buy from one of the brands I'll list out below. 
Trusted Motorcycle Jacket Brands
Here at MotoGearNuts, me and my knucklehead friends have tried on our fair share of motorcycle jackets and sussed out what's worth buying and what you shouldn't wear out to the bar on a Friday night. You can find the companies we trust below, but if you want to skip right to the best jackets we recommend from these companies, check out our Jackets Review. 
Companies we trust – and their genuine gear can be found on Revzilla and Amazon. 
Alpinestars
Dainese
Rev'it!
Klim
ScorpionExo
Tourmaster
BILT
Sedici
Leatt
Fly Racing
Fox Racing
Schott
Milwaukee Leather
Joe Rocket
Icon
Street & Steel (owned by Revzilla Group)
Speed and Strength (owned by Revzilla Group)
There are many more legitimate brands, but this is a good start. Feel free to leave a comment on this post if you are looking at another brand and want thoughts from the MotoGearNuts writers and community. 
Also, common sense applies here: if you find a good deal on a 'name-brand' jacket on a secondhand site like eBay, think twice or you might get a knockoff Alpanestirs jacket instead of the real Alpinestars. And I'll bet my motorcycle you overpaid for it. 
That's it for our guide on how to choose a motorcycle jacket!
Here are a few helpful FAQs:
FAQs
How should a motorcycle jacket fit on a woman?
Fitment for women follows the same rules as men, and all the advice in this post holds true for both. However, women might find that a jacket labeled as a women's motorcycle jacket will have more appropriate sizing and shape for the female figure.
Can a motorcycle jacket be too big? 
Yes, a motorcycle jacket can be too big. And this is a big problem, because an oversized jacket is more likely to ride up or slide off the rider in a crash. Read: it's useless right when you need it. 
A jacket that is too big can shift around while you're riding, which can be distracting and uncomfortable. It can also prevent the armor from being in the right place to protect you in case of an accident. Make sure the jacket fits well when you're in your natural riding position on your bike. A well-fitted jacket can also help prevent wind drag and fatigue during long rides.
How tight should a motorcycle jacket fit? 
Motorcycle jackets should fit snugly but not too tight. You don't want to restrict your movement or your breathing while you're riding, but you also don't want a jacket that's going to shift around a lot. This is a Goldilocks problem, but you will find the right one for you. 
How far down your back should a motorcycle jacket go? 
If the jacket doesn't go down to your waist or slightly below, size up or try a different jacket. Your lower back is one of the most likely places you'll make content with the pavement in a crash. It's easy to ride with that spot uncovered, leading to nasty scrapes. When trying on jackets, make sure to sit on your bike or in the same riding position to see how the jacket fits while you're riding.
Should I measure my waist and arms to fit a motorcycle jacket? 
Unless you're having a completely custom jacket made, this is probably overkill. Sizing for motorcycle jackets is notoriously random. A Medium from one jacket might fit you just as well as an XL from another – even within the same brand. Do your best picking sizes based on your shirt size, and try on from there. 
Latest posts by Derrick Saunders
(see all)