I want you to imagine two trips: 
Here's the first one: You're on a backroad in the western Rockies, with 500 miles of mountains and desert ahead of you before you pitch a tent for the night. It's a foggy morning, and you can practically smell the rain. Sure enough, the skies open up. You barely flinch – reaching over to zip up two vents on your chest. You ask Cardo to play you some soft piano music, flip on the throttle lock and sit back to take in the views around you. Water pours down from the heavens and right off your Gore-Tex Pro shell, keeping you cool and dry all the way through the rain, high altitudes, and hot desert before you camp for the night. 
Here's the second one: You're on that same back road, but you decided to save a few hundred bucks by buying a mesh jacket with zip-in "waterproof" liner to handle your trip through the mountains and desert. The rain starts coming down and you're forced to pull over, take over your jacket, zip in your liner, put it all back on – aaaand you're soaked. Now you're shivering, barely keeping the bike straight going 30mph on the shoulder with your blinkers on. You end up having to call it a day early and pitch a tent in the cold and wet night, furiously trying to warm yourself in the tent. You hang your jacket but it's no use – the whole thing is waterlogged, and it's either dripping water on all your gear inside the tent or getting even wetter outside. 
I already know which one you'd prefer to live through – but the question is, how much is the first experience worth to you? 
That's the key question of adventure jackets. You CAN have it all, but it's gonna cost you. In my experience, the cost is well worth it, even just after one enjoyable trip as a result of high quality gear. And a jacket matters more than anything else for comfort on an adventure or touring ride. 
This article is not about selling you a jacket; it's about giving you all the knowledge of the mistakes myself and many others have made out on adventures, so you can avoid them. 
With that in mind, I'm starting this article with my "buyer's guide" to adventure jackets: what to look for in an adventure jacket. Then to make it easy for you, I'll give you my recommendations for the best adventure jackets. 
But there is not one best jacket, because adventure riding is all about trying to tackle everything at once. So, I've broken down my picks into serious all-weather adventure jackets, jackets to be used with separate rain gear, and commuter or touring jackets. 
By the end of this article, you'll be armed with all the knowledge you need to pick the perfect adventure jacket for you – whether that's one from my list or not!
Let's get into it. 
Adventure Jacket Buyer's Guide: What to Look For
If there's one mantra to remember about adventure riding, it's that you never know what you'll encounter. Adventuring usually means plans go out the window pretty quick; what started as a sunny day ride could turn into a cold and wet night ride after a pinched tire. 
You need to be ready to tip over on a bunch of rocks on a trail, slide out on the highway, face a torrential downpour, deal with frigid evening temperatures, or take the full force of a cow to the chest (seriously, happened to a friend of mine in Indonesia just a few weeks ago). 
That's a lot for one jacket to handle, but such are the requirements of an adventure rider. So the key feature of adventure jackets is their versatility, which makes them great starter jackets for many new motorcycle riders. 
All decent adventure jackets will cover all the bases in terms of protection, with armor and abrasion resistance suitable for offroading and highway riding. But they'll also have plenty of pockets, lots of adjustability, and construction that can flex to hot and cold climates easily. 
The best adventure jackets carry a high price point, but as always you get what you pay for, and a good jacket will last a lifetime (or be replaced by the manufacturer if it fails). 
So what sets a great adventure jacket apart? 
Protection
Adventure riders need more protection than most: impact protection for road falls but also dead stop tumbles off their gargantuan BMW 1250GS onto rocks in the woods. Then abrasion protection for highway slides or fire road washouts. This is why much cheaper off-road armor suits won't cut it for adventure riding – they can't stay in one piece when you're sliding at 60mph. 
The best adventure jackets will include armor at the elbows, shoulders, back and chest that's at least CE Level 1 (Level 2 even better) for impact protection no matter how you go down. 
They'll also include abrasion resistant ripstop fabric that's tough and durable over time. You'll see Cordura mentioned often, which is a composite material which includes Kevlar in it. You'll also see Superfabric on a few higher-end jackets: this wild fabric uses ceramic dots to help the fabric slide instead of tear. 
Waterproof
Waterproofing comes in many forms on adventure jackets. The creme-de-la-creme is Gore-Tex, which is comfortable in all but the most humid and hot climates yet keeps torrential rain at bay. If you shot a bullet of water at Gore-Tex Pro (their premium 3-layer membrane), it probably wouldn't go through. 
Gore-Tex has an absolutely insane process for anyone that wants to put Gore-Tex on the label, which includes in-house testing. They also guarantee anything with the Gore-Tex label – if it leaks, ever, they will replace it or send you a check. More on this later…
Then there's general "waterproofing" on the external shell of a jacket. I put that in quotes because anyone can put "waterproof" on their product page, but it doesn't take many reviews to see that most jackets completely fail at your average definition of waterproof. What I take this to mean is that some fabric somewhere on the jacket can withstand a light drizzle while you're standing at a stoplight. Some brands (like Alpinestars Drystar) hold up well, but most don't. 
Then there are waterproof liners. The ones that come with jackets are usually either worthless for waterproofing or breath as much as a trash bag. 
I have a lot of thoughts on waterproofing – see below under What to Ignore for more…
Climate Adapting (AKA Ventilated)
Adventure jackets need to adapt to many climates. What that usually means is a thick outer layer to keep out wind and seal in heat, but plenty of zip vents and panels to flow air when it's getting hot in there. Standard off-road gear won't cut it here, because adventures often mean encountering temperature extremes when you least expect them. Off-road gear is fine if you know home is a half hour away. But that's not adventuring!
Also note that this means adventure jackets will almost always be textile rather than leather. Leather doesn't breath very well and it holds in heat (not to mention it soaks up water). Thankfully modern textiles are at or above leather in terms of abrasion resistance, while weighing less. 
Flexible Fit
Best: SCOTT Sports Ergonomic Pro Jacket
When you're out conquering dirt trails and highways, especially in foreign lands, the last thing you want is a jacket that's tugging, uncomfortable, or heavy. So an adventure jacket should fit looser than your average street or sportbike jacket. It should still hold your armor in place, however. 
Many adventure jackets feature arm, cuff, and waist adjustability plus belts to customize fit and accommodate for layers you might add underneath. You'll also find that good jackets feature gussets or stretch fabric at the back of the shoulders to allow you to move around on the bike and stand up without moving the jacket around. 
What to IGNORE on Adventure Motorcycle Jackets
This might ruffle some features… but ignore liners. Waterproof, windproof, thermal and all that. For one, none of those words really mean anything substantial about the quality. And second, they aren't included because they work, but because every other manufacturer includes them as well. 
You're much better off getting dedicated layers for the needs you have. If you need warmth, wear a high quality base layer and a Patagonia fleece under your jacket. If you need water resistance, get a Gore-Tex laminated adventure jacket or the one rain jacket that cuts it for motorcycling. 
Best Brands for Adventure Motorcycle Jackets
There is one, and anyone that doesn't give you this answer has probably never hit the trails. 
That brand is Klim – hands down the gold standard for adventure jackets. 
What's the catch? This is where I sit you down, get you a glass of water and say, "Well, you get what you pay for…" – Klim is expensive, but it will last you for many, many adventures. 
If you're looking for good value gear, Scorpion EXO is an underappreciated brand – you'll see a few options from them down below. Others that rank up there (and have expanded options in Europe) are Tourmaster, Rukka, Alpinestars, and some Rev'It pieces. Rocky Mountain ATV also started a brand called MSR that copies Klim and then chops 50% off the price. They're a good buy as well. 
On Short Trips…
I need to address an elephant in the room. 
You might be looking for a jacket for one trip. Maybe you booked a ride along the Andes for your honeymoon (lucky you) or a jaunt through Central Asia. 
I know what you're thinking – I don't want to spend too much, since I will only use this jacket once.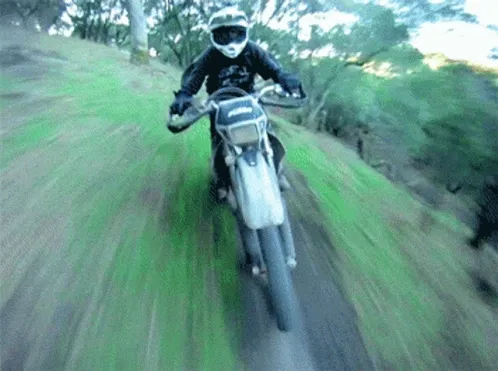 Here's why you shouldn't skimp on the right adventure jacket, no matter how long you think you'll use it:
The wrong jacket can ruin a trip: If you're wet, exhausted, and pissy your whole trip, does it really matter that you saved a couple hundred bucks on the jacket? 
You can resell it: While no retailer will take a return after you've taken a jacket through hell and back, you can resell it to another rider as an almost new piece on Craiglist or eBay.
Let's be honest… you won't wear it just once: If you buy great gear and love your adventure, it surely won't be your last!
If you're using a tour operator or renting a bike, you should also see if they have (good!) jackets for rent. 
That's my piece – on to the best jackets for adventuring!
Best Adventure Jackets for All Around Adventure
These are the jackets that can handle everything you throw at them. You will pay top dollar, but you will be happier as a clam whether you're crossing Saudi Arabian desert in the Dakar Rally or racing to the South Pole… (bring layers for that last one, please)
THE BEST: Klim Badlands
Every adventure rider that owns one of these jackets cannot stop raving about it. Cheaper than the excessively expensive Klim Adventure Rally, it still packs Gore-Tex Pro for unstoppable waterproofing with functional breathability. That premium Gore-Tex – and tons of adjustability – is what its cheaper cousin the Klim Carlsbad is missing. 
How much does Gore-Tex really matter? Check out what I found on the ADVrider subreddit…
"Fun fact about Klim and Gore-Tex. Their "guaranteed to keep you dry" is legit. I commute in my Klim stuff as well as the adv stuff. Gore-Tex Pro lasts me about 4-5 years before it starts to leak. They will completely replace it when it leaks as long as it's not actually worn through. I'm on my 2nd jacket, 3rd pair of pants, and 3rd pair of shoes. Also the pants were bought 2nd hand and I told them that when sending them in. They didn't care and replaced it anyways."

Happy Klim Customer
That's the kind of customer service we like to see. 
But the Badlands is not just about waterproofing. It's also incredibly protective, packing D3O CE Level 2 armor at the elbows, shoulder and back with an included chest protector as well. The armor used is lattice-style, allowing it to flow tons of air. The shell is a 1000D ripstop Cordura that eats tree branches for breakfast, and the Superfabric on the elbows and shoulders will slide gracefully should you ever touch pavement. 
All that protection makes this jacket sound hot and heavy – but it's not. With 12 vents canvassing the arms, torso and back the Badlands opens up until it feels like you've taken it off completely. With all the adjustability in the arms and an included kidney belt to hold the weight off your shoulders, this jacket feels lighter than many others that technically weigh less. 
No wonder this jacket topped my list for best motorcycle jackets, period. 
Matching Pants here: 
BEST Women's Option: Klim Artemis
If you're looking for a comparable women's jacket, check out the Artemis. You get a Gore-Tex exterior with Cordura throughout and Superfabric on the common slide zones. Klim changed the design for female riders, including bigger vents that vent air across the core and an innovative collar that doesn't snag hair in Velcro. 
Matching Pants here: 
The best all around adventure jackets will be fully waterproofed with Gore-Tex Pro (3-layer) membranes that achieve the best breathability and waterproofing known to man. You can forget about unventilated waterproof liners and half-assed craftsmanship leaving leaks all over. 
The only downsides of these jackets is they tend to be a little heavier and a little warmer than some other jackets that don't provide the same waterproofing. 
For those adventuring conditions where heat is the enemy and rain is nonexistent, continue reading.
Best Adventure Jackets for Hot Climates 
The Klim Badlands is ideal for all kinds of adventures. That said, the Gore-Tex shell adds a lot of cost and weight for little benefit if you're riding primarily in hot and dry climates. 
The problem with these climates is most adventure jackets are constructed with spring, fall, and winter in mind; not 110 F jungles or deserts
For these climates, you still need something technical and functional. But you need to avoid 
There are two adventure jackets I can recommend for hot climates: the Klim Baja S4 and the Sedici Marco Mesh WP. 
THE BEST: Klim Baja S4
Klim likes to take on impossible challenges and just hurdle straight over them. The Badlands nails the breathability of a standard textile jacket with the waterproofing of a car roof. 
And the Baja S4? It nails the airflow of mesh with the protection of Dynatec nylon throughout – which is basically ballistic nylon similar to Cordura. You get the lattice vented D3O armor at elbows and shoulders as well as Superfabric and Cordura over top so you can slide out all day. 
This is a mesh jacket that earned a CE AA rating, making it good for highway speed wipeouts. Impressive. 
Then you have all the pockets and adjustability you'd expect from a Klim adventure jacket, and you're left with the perfect hot climate adventure jacket. 
Matching Pants here: 
PRO TIP: Need insurance against the occasional downpour? Pick up the SCOTT Sports Ergonomic Pro jacket to wear over the Klim Baja S4 when it rains. 
BUDGET: Sedici Marco 2 Mesh Waterproof Jacket
This jacket flows a ton of air – and I should know. It kept me from melting into a puddle as I rode across Texas in the summer. The large mesh panels on the front and back pull through a ton of air, the materials are beefy throughout, and you get CE Level 2 armor at the shoulders and elbows. 
The other huge plus is the price: at under $300, this jacket is a great deal. 
But beyond that, things go downhill. The zip in waterproof liner is annoying to put in and isn't very waterproof; nor breathable. But for dry climates where you won't need that, it's a good bet. 
Matching Pants here: 
Best Adventure Jackets for Commuting and Touring
So you need a jacket to wear while you ride your GS to work? 
An adventure jacket is a great choice – practical, comfortable, and versatile. 
You won't need to drop fat cash on securing the ultimate in waterproofing – Gore-Tex Pro – or a million pockets and adjustability features. You just need something that's comfortable for an hour a day to and from the office, can protect you on the streets, and looks the part. 
I have three options for you spanning many budgets: the Scorpion EXO Yosemite, the Klim Marrakesh, and the Scorpion Optima. 
THE BEST: Scorpion EXO Yosemite
Remember earlier when I said Scorpion has great value adventure gear? The Yosemite is a great case study in why.
The Yosemite doesn't pack a Gore-Tex shell or a kidney belt. You won't find Cordura, or Superfabric, or any other fancy brand names. 
But what you do get is a jacket that just works. One rider who put in 25,000 miles in this jacket  says it breathes better than mesh, the waterproof liner actually works for the occasional shower, and the build quality holds up through years of use and abuse. 
You get everything you need for touring and commuting in this jacket, without anything you don't. The only name brand? Sas-Tec CE Level 2 armor in the shoulders and elbows – love to see it. 
For a jack of all trades commuter or touring jacket, pick up the Scorpion EXO Yosemite. 
Matching Pants here: 
UNIQUE: Klim Marrakesh
Sick of hearing about Klim yet?
I promise this one is different. Out with millions of pockets and adjustment straps.
The Marrakesh is a motorcycle jacket that looks like a Patagonia fleece but stops impacts and road rash like the Hulk stops bears.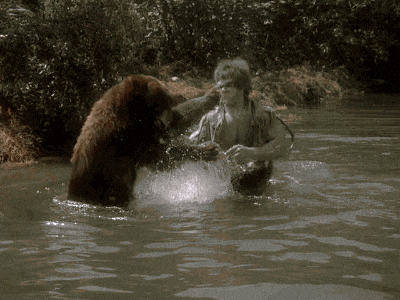 The Marrakesh throws out the rule book for adventure jackets. It doesn't look technical at all, yet it has a nicely balanced weave that allows it to flow plenty of air. The D3O Ghost armor is made to feel like it's not even there – in the elbows, shoulders, and back included. 
YouTube and forums are plastered with people raving about the comfort of this jacket – how it fits and drapes like a normal fleece with stretch fabric throughout. Yet that outer material is not some Patagonia puff, it's 1000D Cordura. That earned this jacket a CE AA safety rating: you can slide out at highway speeds and it should keep your skin off the pavement. 
It's a bit more expensive than the Klim Dakar, but more suited to casual wear and warmer environments. This is the jacket for people who hate motorcycle jackets. 
And Klim even threw in their classic emergency info / credit card pocket on the wrist. Nice touch. 
PRO TIP: Pay close attention to sizing with this one – people say it fits weird. Read reviews on Revzilla.
BUDGET: Scorpion EXO Optima
Another great value buy from Scorpion is the Optima jacket. Advertised as waterproof, reviewers say it really does work to stop rain and wind. You get a few basic vents – 2 front, 2 rear – and a zip-in thermal liner (that doesn't do too much). Armor is basic at CE Level 1 with a foam back pad, so budget about $150 to upgrade all of that to CE Level 2. Throw in a couple pockets, some high-viz reflectors and you have a basic jacket that won't break the bank. 
That said, this is a Staff Pick at Revzilla, so no doubt it's solid. 
FAQs
What is the difference between AA and AAA motorcycle jacket?
AA and AAA are referring to CE safety ratings under the new EN 17092 standard for motorcycle safety apparel. In plain English, this is a unified European standard for testing the abrasion resistance and impact absorption of motorcycling safety equipment. The scale goes AAA (the best) to AA, A, B, and C. AAA garments cover wide areas of the body with strong fabric that can withstand track racing speed crashes and absorb high impacts. AA garments cover slightly less with the strongest fabrics and can withstand highway speed crashes before failing. A garments are more 'city speed' while B tests only abrasion resistance and C only impacts.
Are Klim jackets any good?
Klim is the most respected brand in the adventure motorcycle gear market. They are known for producing high-quality, durable, and functional gear made from advanced materials like Gore-Tex and Cordura. Klim's commitment to innovation and research, as well as their testing in real-world environments, have earned them a reputation for producing gear that performs well in a range of conditions.
What gear do I need to ride an adventure bike? 
To ride an adventure bike – especially off-road – you'll want a helmet, gloves, boots, jacket and pants. In that order. This YouTuber breaks down a couple great options for new riders. 
How should an ADV jacket fit? 
Adventure motorcycle jackets fit more loosely than most other motorcycle jackets. This is for good reason – that extra space allows you to layer up underneath for warmth or waterproofing, and it allows you to move around on the bike during long trips and hard off-road bits of your journey. 
Latest posts by Derrick Saunders
(see all)